retailMetrix
Overview
Learn more about our platform.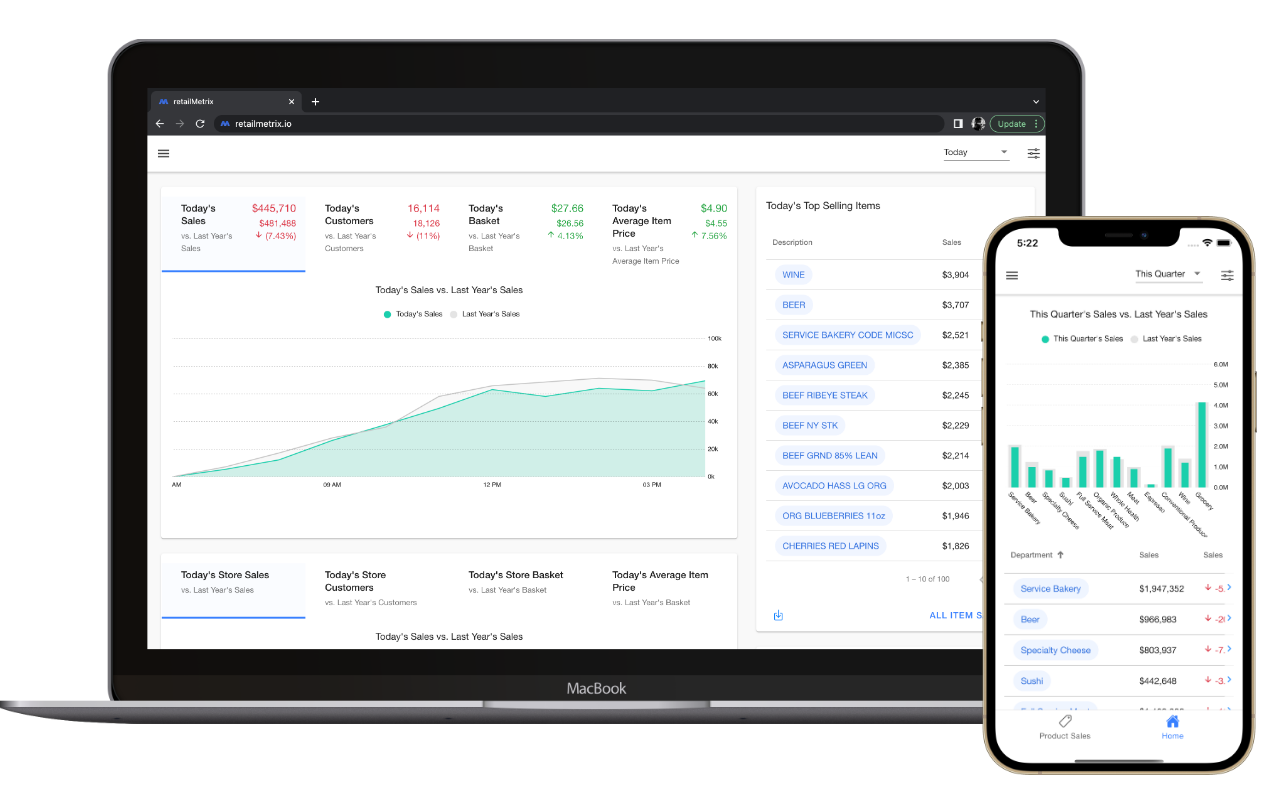 retailMetrix is a fully managed
analytics solution
retailMetrix is a full data analytics platform for retailers with the mission of enabling supermarket chains to get value from their data. We process and store your sales, labor and customer data using state of the art data warehouse technologies. Our easy to use dashboards and reports allow your team to easily find the data that matters to them, saving them time and enabling them to make better data driven decisions. Grocers can analyze their data, ensuring they measure their metrics for peak performance on the go. They can access their grocery store's sales from their phone, laptop, or even desktop, wherever they are, allowing them to stay in control at all times.
Data Warehousing and Processing at Any Scale
We provide data warehousing at any scale to bring all of your sales, labor, projection, marketing and customer data to one, easy to access place. Store, process and query massive amounts of data without breaking a sweat.
Easy to Use Dashboards and Reports
Our powerful, yet easy to use dashboard and reporting platform allows you to analyze your sales, customer and labor data, identify product and category trends, track marketing promotions and much more. Our platform is availble as an ios, android and web app, so your data is always at your fingertips.
Powerful Machine Learning
Coming soon
Accuratly Forecast sales down to the item level to improve ordering. Improve merchandising with predictive product analytics, predict Customer Life Time Value, Or segment users to create tailored promotions.
Key Features
retailMetrix at a glance
Fully Managed and Easy to Set Up
retailMetrix is fully managed so you and your team can focus on running your buisness instead of managing data warehouseses and analytics tools. We fully setup the platform and create a custom data import process for every customer so onboarding is a breeze.
For Your Entire Team
Fine grained access control keeps your users focused on the data that matters most to them while keeping your data safe and secure. This allows you to share retailMetrix with your entire team while managing the exact data access for each employee.
Powerful Dashboards and Reports
Our platform gives you access to real time sales, labor, projection, marketing and customer metrics. Allowing your team to easily stay informed and make data driven decisions.
Available Anywhere
Our platform is available as an android, ios or web app, so your data is always at your fingertips.
Email Alerts and Recaps
Ensure your team stays in the loop with emailed alerts and recap reports.
Extensive API and SQL Access
Easily access data for in depth analysis via our API or direct query Access. Write your own sql querries to access your data our use our extensive SQL library.
What Our Clients Say About RetailMetrix
User-friendly interface
User-friendly interface, fast platform and easy to use reports. I would like to recommend retail metrix as a data analytics platform for everyone.

As someone who is passionate about...
As someone who is passionate about researching & consulting within the grocery industry - I can confidently say that Retailmetrix offers one of the most comprehensive data analysis platforms available today! With an emphasis on quality over quantity (in terms of both customer service and datasets), they deliver actionable insights that can be easily integrated into existing strategies or used as a standalone tool for business intelligence or market research applications.
retailMetrix is the go-to data…
retailMetrix is the go-to data analytics software for grocery stores. The user-friendly interface and wide range of data sources make it a valuable asset for store owners and managers looking to improve performance.
I only have had good experiences with…
Overall, grocery does not utilize the amount of data it could. Your data reports and monthly emails update our company on actionable items, and seeing how our store operates is vital to our success. Worth the price by far, and I highly recommend it.
I have been using RetailMetrix for my…
I have been using RetailMetrix for my retail business in the grocery space chain store for a few months now and I can confidently say that this data analytics platform is absolutely incredible! Not only does it provide me with real-time tracking capabilities to quickly identify any anomalies or irregularities across all stores, but it also offers a comprehensive suite of features that allows me to gain valuable insights into my operations. With its ability to help me monitor performance and identify areas of improvement, I can make informed decisions that drive better results for my business. Overall, I would highly recommend RetailMetrix as a data analytics platform for any business in the grocery space!
Happy Customers
We are committed to pushing the boundaries and constantly innovating to provide the best possible product experience to our partners/customers. Our values are centered around people - we care for our partners/customers and strive to bring value to others' lives both in and outside of business operations.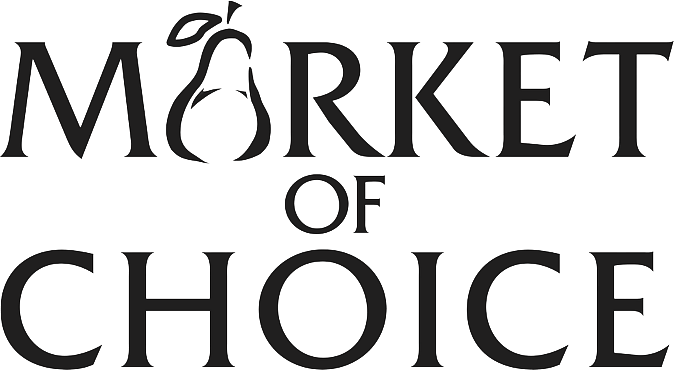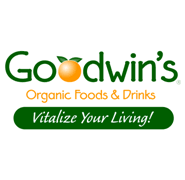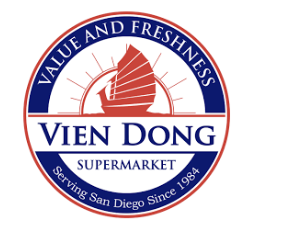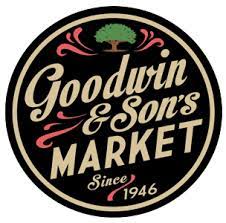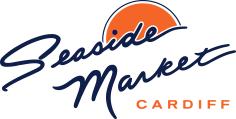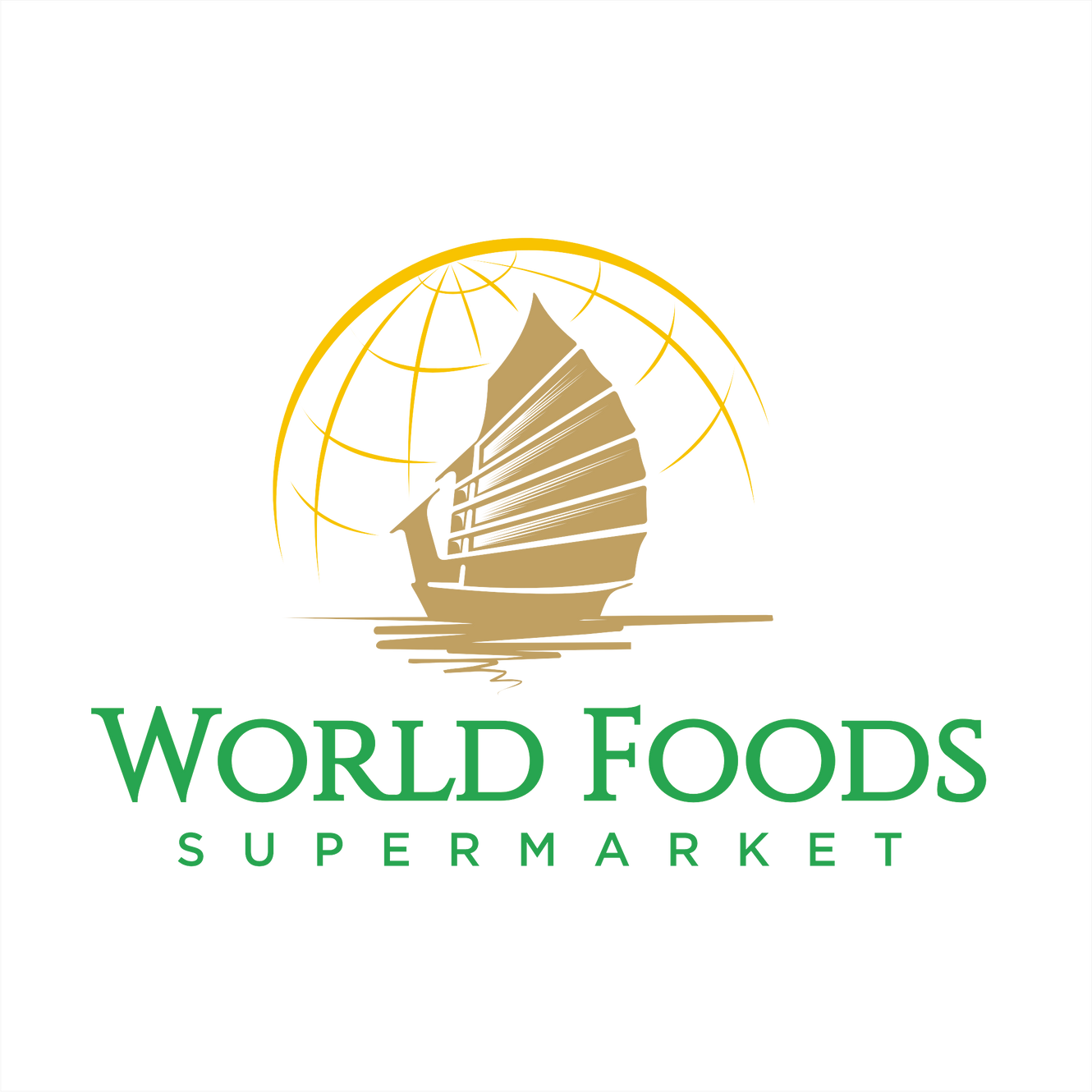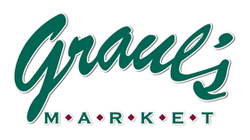 Schedule your free demo
We'll reach out within 24 hours to book time to chat.